Upcoming events
(Subject to the COVID-19 conditions)
Castelló decides with the 'món de la festa' the suspension of Sant Pere and Sant Joan due to the covid
Castelló, May 28, 2021Castelló decides with the 'món de la festa' the suspension of Sant Pere and Sant Joan due to the covidFiestas undertakes to collect proposals to study the possibility of holding events from next SeptemberThe Castelló City Council has agreed today with the món de la festa that, in compliance with the health measures against covid-19 related to celebrations, events or concentrations of people, and under a criterion of precaution and prudence to minimize the risk of spread from the virus, neither the Sant Pere festivities nor the Sant Joan festivities will be held.
Castelló, october 20, 2021
The poster with the motto Nou somnis has won the contest called for Magdalena 2022. The work is by Carla Parra Bellido, with a motto that refers to the nine days of the founding festivities
We thus advance in the processing and organization of the next parties, which will still be conditioned by the pandemic and which are being planned taking into account different scenarios to be able to enjoy them safely.
From Fiestas we will continue working with the utmost prudence and responsibility as has been done so far, taking steps towards the new normal and taking into account the evolution of the pandemic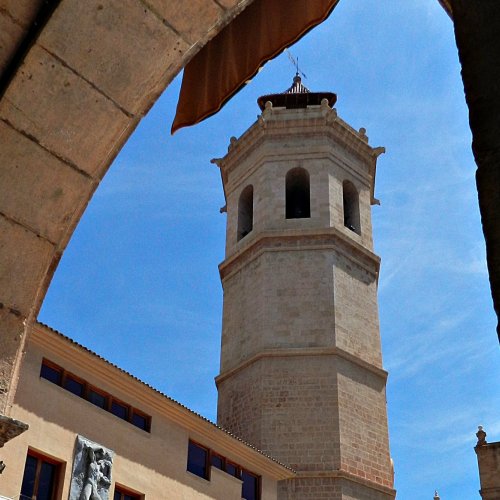 Every September 8, Castelló celebrates the anniversary of its foundation with various events to celebrate this happening. In 2021, given the current sanitary conditions as a result of the covid-19 pandemic, events have been conditioned. More information in: http://www.castello.es/web30/pages/noticias_web10.php?cod=17570
Of international tourist interest

In 2010 the Magdalena parties received this honorary distinction

A success in evolution

Every year thousands of people congregate in the most representative acts
A global party

Both children and adults can enjoy a party designed for everyone
OFFICIAL MAGDALENA 2020 POSTER
THE POSTER FOR FESTIVITIES MAGDALENA 2022
NOU SOMNIS
The winning poster is the work of the artist Carla Parra Bellido
100% MAGDALENA
The poster contains all the party's representative elements: gaiata, party characters and even the Magdalena hermitage
A COMPETED YEAR
Nou somnis was prized in a contest with another 13 competitors
KNOW ALL THE NEWS OF THE PARTIES
SEE MORE