SAINT JOHN'S EVE IN CASTELLÓ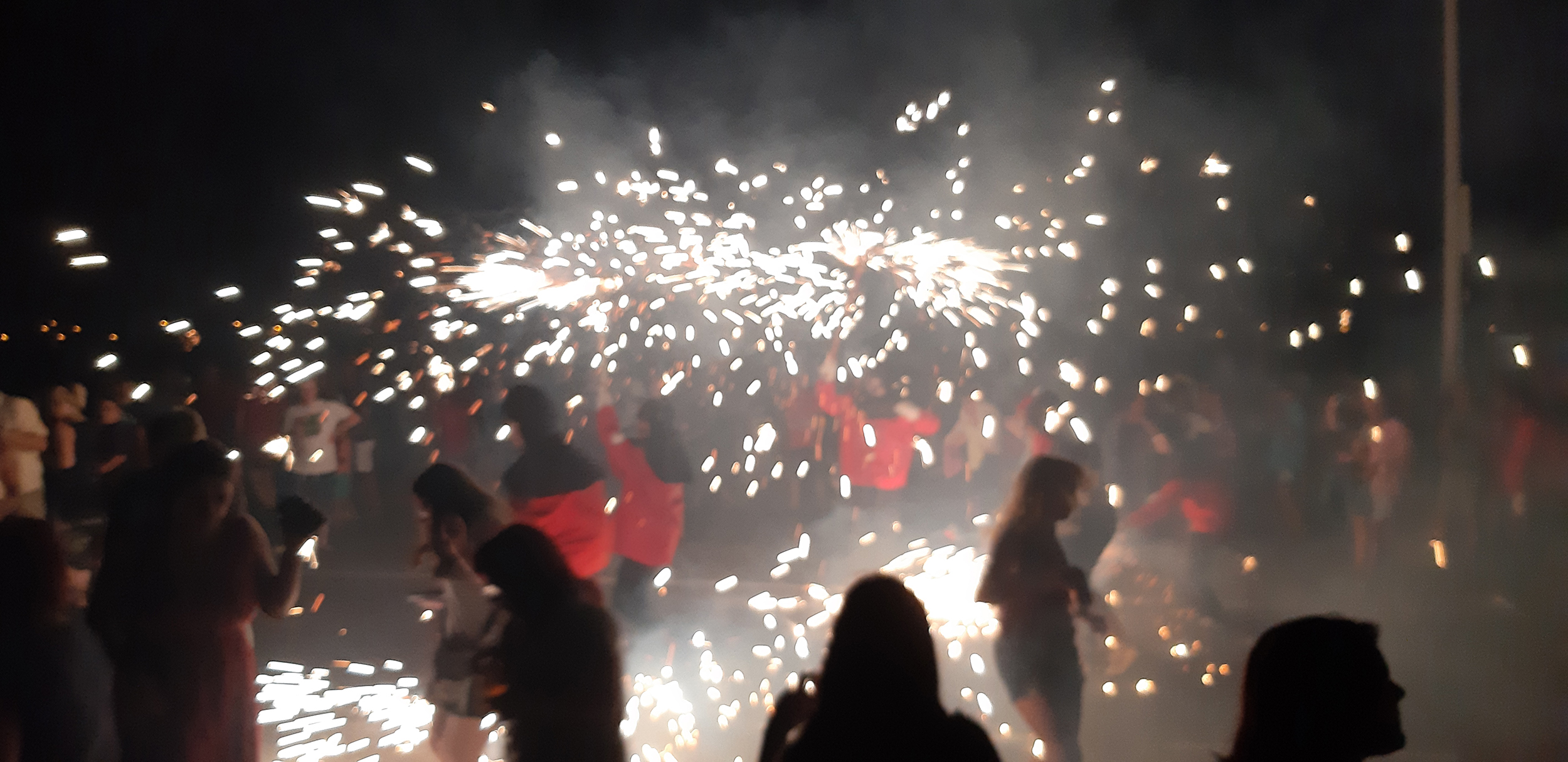 What does it consist of Saint John's Eve?
Saint John's Eve (Noche de San Juan) takes place on June 23 and is a pagan original party. The origin of this tradition is celebrating the arrival of the summer with fire as main elemment, in which the bonfire has a purifying function for the witnesses and jumping it is a guarantee of protection for the rest of the year. Getting your feet wet on the beach at midnight on June 24 is a guarantee of health and fertility. It's a night full of rituals, in which thousands of Castelló people and visitors both participate and enjoy with the events organized by the Patronato Municipal de Fiestas in collaboration with the Federación de Collas. In this magical night highlights the celebration of the contest of cocas de San Juan organized by the 'Colla Cagarrós', the Cena de 'Paiporta' by the Avenida Ferrandis Salvador, the Demonios y Diablos' correfocs (great bonfire lightning prelude in Gurugú beach and a fireworks at midnight). With the collaboration of Patronato de Turismo, our beaches fill with families and groups of friends who dine around the bonfire and then, if they want, fulfill with one of the most magical night of the year traditions.
When is celebrated Saint John's Eve
Saint John's Eve is celebrated the 23rd of june and is a party of pagan origin.